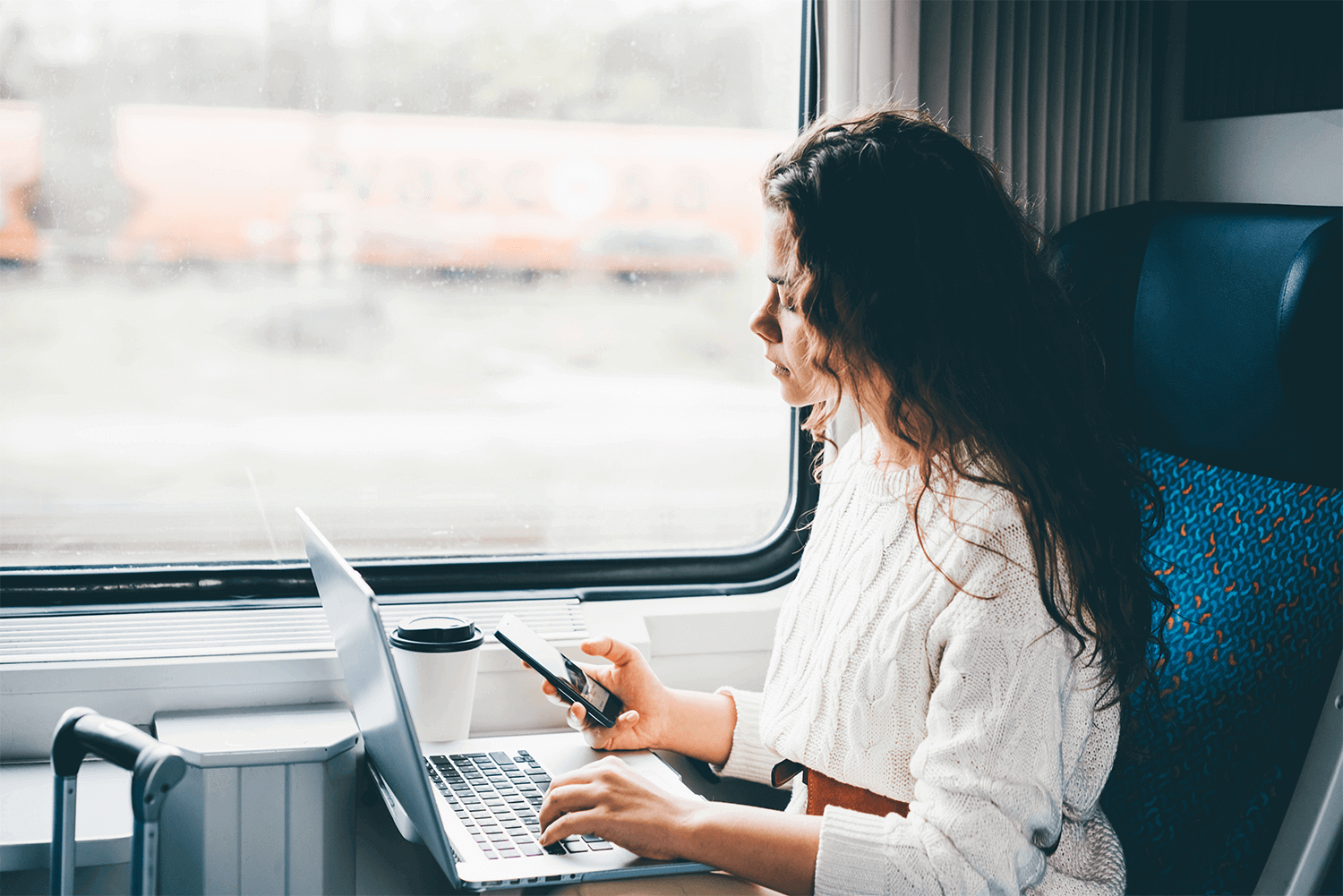 The global shift to home working has seen organisations overhauling processes and adopting new technologies to support their distributed workforce. Many have thrived with the challenge, experiencing reduced operating expenses and increased employee productivity, and as we approach what feels like "normality" leaders are presented with a unique chance to completely reimagine the way their business operates.
Whilst the definitive future of the workplace remains unclear, it seems likely that most companies will continue allowing employees to work from home for at least some of the time after the pandemic subsides. Surveys have discovered that many people want to continue working from home as they feel more productive without office distractions and have a better work-life balance.
The age of hybrid work is upon us.
Empowering your employees with the choice to work from a centralised office, at home multiple days a week, or go remote full time is "the next normal", and upgrading your technology to deliver a streamlined working experience from any location is critical to enable it.
Cloud Communications platforms are an everyday essential for organisations operating with flexible working policies or a distributed workforce. Already popular before the pandemic, Unified Communications as a Service (UCaaS) has seen consistent growth since 2015 and is found at the heart of almost every company's infrastructure. The cloud has transformed communications and will continue to help leaders think outside the office in the new digital work era. UCaaS is flexible, scalable, and delivers significant cost savings by allowing you to only pay for what you use. The cloud-based infrastructure is owned, operated and maintained by the provider, therefore eliminating the need for upfront hardware investment, and providing access to continuous innovation and upgrades.
RingCentral is a leading provider of UCaaS and has been enabling organisations to modernise their communication experience for decades. With one simple and secure platform that integrates phone calls, video conferencing and messaging with hundreds of popular applications such as Microsoft Office 365 and Google Workspace, RingCentral delivers everything you need to get your work done, wherever you are.
The hybrid working model presents questions around the future of communication and collaboration. Will in-person meetings in conference rooms ever return? As employees go back to the office it will be vital to adhere to health and safety guidelines, and they may be encouraged to take video meetings from their desk to avoid gathering in a crowded conference space. Adopting office rotas and shift patterns has proved successful for some companies to enable social distancing and enhanced hygiene protocols throughout the phased lifting of lockdown restrictions. By using the RingCentral platform you can keep your team connected regardless of their location, and meet face-to-face with HD voice and video and integrated screen sharing, enabling seamless collaboration between employees in the office and at home.
Another factor driving companies to embrace hybrid work is the modern workforce's demand for flexibility and autonomy. In a recent study by Accenture, 83% of more than 9,000 workers surveyed said they preferred a hybrid model in which they can work from home at least 25% of the time. In the same study, Accenture discovered that 63% of high-growth companies have already harnessed a "productivity anywhere" workforce model. Remote work policies have gone from being a "nice to have" to an expectation, and in order for leaders to attract and retain talent the focus must be on the work you do, not where you do it.
There has never been a better time to switch to a UCaaS model than now.
The business world is rapidly evolving and you need agile, flexible technology solutions to empower your workers and drive you forward.
Speak to a member of our team to learn more about supporting your hybrid workforce with the RingCentral platform: